---
We will be happy to provide you with a direct contact to one of our customers. We are currently actively servicing more than 80 customers across Europe.

More than 78% of our customers have been with us for a long time - more than 6 years.
Slide 1

We are a SW company that has its own IT person. Whenever we are going to make an internal change or prepare something for our client, we turn to ICT-GROUP for consultation and possible solution proposal.
Slide 1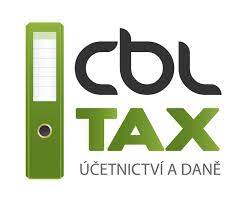 I found that I hadn't addressed the area of security at all. I'm not an IT or security pro, and I don't understand this stuff at all, as I guess many people do.
I relied on the IT that we had. After a major problem that occurred in the summer of 2020, I reached out to Roman and his company. Given the nature of our business, I wanted to sleep easy. They took care of us completely, from migrating our old systems to the cloud to security.
Categories:
TeeTime SE
10 years IT Technology Management
Private cloud operation
Migration to Microsoft 365
Eleven FS
6 years complete IT infrastructure management
Migration to the cloud
Biguma Bohemia
7 years of comprehensive IT management
Migration to Microsoft 365
Hermes Technologie
13 years IT administration
Complete IT administration
Migration to Microsofot 365
Prima Logistics
6 years complete IT management
Migration to Microsoft 365
Z Technik
5 years complete IT management
Migration to Microsoft 365
HUTCHINSON
5 years of security outsourcing
Prevent
11 years of complete IT management
Migration to Microsoft 365
CONTACT FOR NEW CUSTOMERS
I would be happy to meet you in person to see if we can help you in any way.
TECHNICAL
SUPPORT
We will reply to you within 24 hours. Most technical problems will be solved on the day of the request.
ICT-GROUP
a reliable Microsoft partner in the world of ICT
Do you need fine-tuned IT to support your business or just need help with a specific technology?

We can supplement your IT department with technicians with the necessary competencies or provide complete outsourced IT management including IT support.

We specialize in cloud solutions, cybersecurity including IT technology delivery and service.
Lenka will help you in every situation
---