Total IT Support
For
hybrid

Workspaces


For more than 15 years we have been supporting companies in the field of IT
IT SUPPORT
& OUTSOURCING IT
We provide IT support and IT outsourcing to ensure the development of your business.

L1, L2 & L3 IT support for end users and IT administrators, for small businesses and corporations.
AVAILABILITY
& SUBSTITUTABILITY
We will always help you solve your problem.
Our technicians and consultants are responsible, helpful and empathetic.

As a company, we strive to be as transparent, reliable, predictable and easy to understand as possible.
100% DATA PROTECTION & SECURITY
Your DATA will be protected from HACKERS or unforeseen events. We will provide you with backups that can withstand a ransomware attack.

We provide you with indelible backups, Disaster Recovery (DR) or Offsite backup solutions.
Guarantee

SATISFACTION
15 years of

EXPERIENCE
You are not satisfied

= DO NOT PAY
If you are not satisfied for any reason, you can get a full refund at any time within 30 days of purchase. If you have any problems, please contact our support team who will either help you until we achieve the desired results or give you a quick refund.
Our vision
---
"Our final product is not only great IT services or great IT solutions, but above all




more time and relax for your business.

"
Slide 1
IT SUPPORT
& HELPDESK

We provide IT support (L1, L2, L3) and Help Desk to small businesses (SMB), corporations and global ICT players (last mile service).
We also provide IT support for IT administrators.
#ITSupport #L1 #L2 #L3 #Dispatch #FTE #On-Site #Last-Mile #RemoteSupport
IT
OUTSOURCING

Our vision is to provide a secure, efficient and innovative IT environment for every business. We provide it & Service Desk management, it monitoring, patch management and outsourcing of it roles (competencies).
#Outsourcing #ITOutsourcing #monitoring #ServiceDesk #PatchManagement
CYBER
SECURITY

We protect our clients' IT environments, data, devices and identities. From purely on-premise to hybrid to fully cloud-based environments. We provide security oversight (SOC), vulnerability and password management, EDR (XDR) and netflow analysis.
#CYBERSECURITY #Vulnerability #Password #EDR #XDR #LastPass #Flowmon #Tenable #Sophos
Slide 1
CLOUD
& INTEGRATION

We specialize in Microsoft 365, Microsoft Azure and AWS. We provide IT infrastructure design, hybrid solutions, and non-erasable backups. Last but not least, we deal with Axway Amplify API integration.
#Azure #Microsoft365 #Office365 #Infrastructure #Hybrid #Immutability #AWS #Axway
IT SALES
TECHNOLOGY, ARUBA WIFI

We provide Servers & Data Storage, Secure and reliable Wi-Fi for business, Next generation firewalls, backup and disaster recovery solutions, video conferencing solutions, Netflow monitoring and API management solutions.
#HPE #Fortigate #Aruba #Veeam #DisasterRecovery #Acronis #Firewall #NextGenFirewall #Axway
CONSULTATION
& PROJECTS

We can help you with independent IT consulting, analysis or management of your IT projects. You can rely on our more than 15 years of experience in managing projects of various sizes. Our services are also provided in the form of online consultation.
#Audit #ITAudit #Analysis #Consultation #On-lineConsultation
Customers served!
4
years of
Customers served!
Customers served!
4
%
Customers served!
of requests on the day of notification
Customers served!
4
%
Customers served!
the number of outages for new customers
Our customers trust us
---
Slide 1

We are a SW company that has its own IT person. Whenever we are going to make an internal change or prepare something for our client, we turn to ICT-GROUP for consultation and possible solution proposal.
Slide 1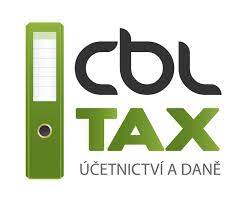 I found that I hadn't addressed the area of security at all. I'm not an IT or security pro, and I don't understand this stuff at all, as I guess many people do.
I relied on the IT that we had. After a major problem that occurred in the summer of 2020, I reached out to Roman and his company. Given the nature of our business, I wanted to sleep easy. They took care of us completely, from migrating our old systems to the cloud to security.
Media
Technologies we use every day
---
ICT-GROUP
a reliable Microsoft partner in the world of ICT
Do you need fine-tuned IT to support your business or just need help with a specific technology?

We can supplement your IT department with technicians with the necessary competencies or provide complete outsourced IT management including IT support.

We specialize in cloud solutions, cybersecurity including IT technology delivery and service.
We'd be happy to meet you.
In person or online to see if we can help you.
---
Chat with an IT Expert
ICT-GROUP provides lightning-fast IT support with a team of elite IT professionals your business can rely on. Whether you're working remotely or on-site, ICT-GROUP provides real-time troubleshooting, device-level, application-level, network-level security, and comprehensive IT management for a low monthly cost.
Don't you like forms? Call 777 800 167 or email sales@ict-group.cz. We will get back to you within 24 hours, but very likely much sooner.