Our long-term specialization are large wireless networks (Wi-Fi) – sometimes you can overhear Enterprise WiFi etc. If you need one AP for your office we will definitely deliver it to you but very probably not ARUBA NETWORKS (HP).
We recently started to specialize in systems for crisis communication – MOBILICOM.
These solutions are relatively expensive and will be presumably appreciated only by bigger customers like:
student campuses, auditoriums, hotels, large halls, office buildings, industrial halls, armed forces, army, police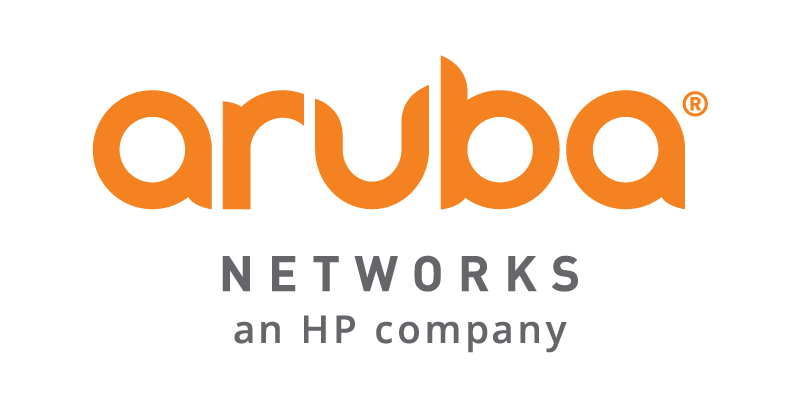 At the origins of Aruba Networks company there was a concept of so called "mobile edge", an idea of a mobile wireless interface that will move along with its user. This concept was completely different from the situation in the area of network technologies of that time where the wireless network used to be firmly tied with the enterprise and meant only a local extension of an enterprise's network. The main goal was to create a secure, convenient and economically efficient way how to connect mobile users to network appliances. In 2002, Matrix Partners and Sequoia Capital found this idea very interesting and founded Aruba Networks.
Since that time Aruba Networks has become one of world leaders in the sector of wireless technologies. The company offers to its customers complex solutions of WLAN networks with complete central management and with an extreme focus on security.
Thanks to highly successful range of "Instant" access points Aruba Networks products are being now successfully implemented also for medium sized and small customers that can now also appreciate a robust, reliable and automatically managed solution for an affordable price.
It differs from competition's solutions especially in its approach to the matter of wireless network security:
The whole wireless network is managed centrally.
Individual access points are essentially very simple. They provide only two basic functions: wireless communication with end-users and creation of a IPSec tunnel between AP and the central controller. All user data are sent via the created IPSec tunnel from individual APs to the central controller that contains the entire logics and performs all security functions.
This approach is also called as a method of thin access points ("thin AP"). The central management of all APs effectively simplifies and automates otherwise quite problematic configuration of RF parameters of a wireless network. Individual APs "hear" each other and the controller periodically evaluates detected parameters which uses later for an automatic adjustment of the transmitter power, setting of the most appropriate channel and of other parameters.
The network is created as "user-centric"
All the data received from individual access points are, based on user, divided into separate categories. That's why it can exist in the network under only one SSID a wide range of various groups with different access rights and restrictions. The assignment of a particular group is not performed according to the geographical location or a specific SSID but on the base of the identity of the user who is accessing the network. That user has the same rights and is subject to same restrictions wherever they get connected to the network – at a branch, home or a hotel. Thanks to the advanced L2 and L3 roaming the user IP address remains still the same regardless of any changes in the geographical location.
The matter of security is the priority since the moment the company has been established and that's why it is addressed comprehensively on several levels. The first control is conducted already on the level of wireless access (detection and elimination of false AP, wireless IPS, spectrum analysis). Besides encryption itself belong to security elements on the line and network level also authentication, VLAN assignment according to AAA and user quarantine. On application level are the security elements supplemented by stateful firewall options, IPS, VPN or control of operational anomalies.
Thanks to the combination of described qualities we have at hand the wireless network with unique features:
It enables the perfect control of the identification of users acceding the network
In every moment there is available about all users connected to inner network the complete information about their identity (who accedes the network, their geographical location, type of hardware they use, ………). All users data are, in addition, processed by firewall and IPS system.
Smooth and fast roaming
Users can connect to any AP, their data are processed always by the central controller. It means that users have the same IP addresses all the time which together with fluent transmission among individual APs enables for example an easy use of VOIP technology in large buildings and complexes.
Easy remote access
Besides standard methods of remote access to the corporate network Aruba offers one more interesting method of remote access. Users have a small portable AP at hand that when connected to Internet in any place, automatically enters the IPSec tunnel with its mother controller and users get access to their home wireless network in any place (the same SSID, the same encryption method, the same IP address assigned by the same DHCP server…).
Encrypted communication
The whole communication between access points and the controller is protected by means of IPSec or GRE tunnel. A potential attacker does not have a chance to get access to decrypted user data.
The option of connecting in the mode of high availability
Both central controllers and individual access points can be connected in the mode of high availability. In addition the network controls its own coverage all the time (it uses for this both APs alone and special appliances, so called air monitors) and status of individual APs which, together with automatic control of radio spectrum, enables to replace automatically any non-functional network element. In case of "Instant" version every AP is a mutually redundant element.
You can find Aruba product range in our BeSecure e-shop, the detailed information on the Aruba Networks (HP) website.

Mobilicom is the world top provider of solutions for crisis communication thanks to its unique solution for wireless mobile networks without the need of any infrastructure. Using 4G-LTE combined technology with mobile MESH network topology Mobilicom provides an optimal security of wireless communication with easy scalability and most importantly, without any dependance on any particular network elements. The entire system is designed to be able to work as a whole, regardless of the fact which unit is currently working.
Mobilicom solution with the universal network topology and a wide range of product portfolio is suitable for every occasion and every project (regardless its size) offering the highest possible flexibility, reliability and mobility.
Products of this company are used on a large scale by security forces (army, police…), emergency corps (autonomy communication network, natural disaster, blackout…) and transportation companies (the surveillance of oil pipelines, steam pipelines…).
Mobilicom is the main technological partner of companies that produce drones and is also useful when requirements for a higher security of critical infrastructure occur (e.g. nuclear plants, refineries etc.).
Main advantages of Mobilicom solutions
Very fast implementation independent of infrastructure
Universality – the transportation level independent of transmitted protocols
SDR (Software Define Radio) – setting of any frequency on the scale from 70MHz to 6GHz, setting of transmittance up to 40Mbit/s, setting of signal power
Full support of the communication via Ethernet
Data transmissions operational for speeds up to 800 km per hour
Direct visibility is not needed while still guaranteed operability of transmission for a long distance connected with only a very short delay
4G Dynamic MESH topology = there is no "Single point of failure" here
Proprietary encryption protocol + deployment outside your LAN = the highest level of security ("hack-free" system)
For more information you can visit the website of the producer: http://www.mobilicom.com